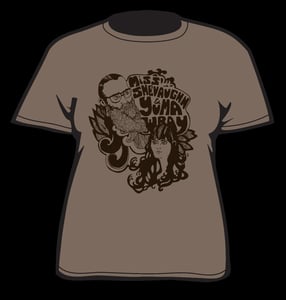 $

12.00
This is a ladies-cut T-shirt with the "We're From Here" logo in brown ink.
These shirts tend to run small, so when in doubt, order a larger size. We have S, M, L, and XL.
If you want to order, please email us at missshevaughnyumawray@gmail.com to let us know what size you want, as Big Cartel doesn't have a way to do this on their order form.
Thanks!!!